We are delighted to be in the process of becoming the official resource hub of the long-established Stepping Stones programme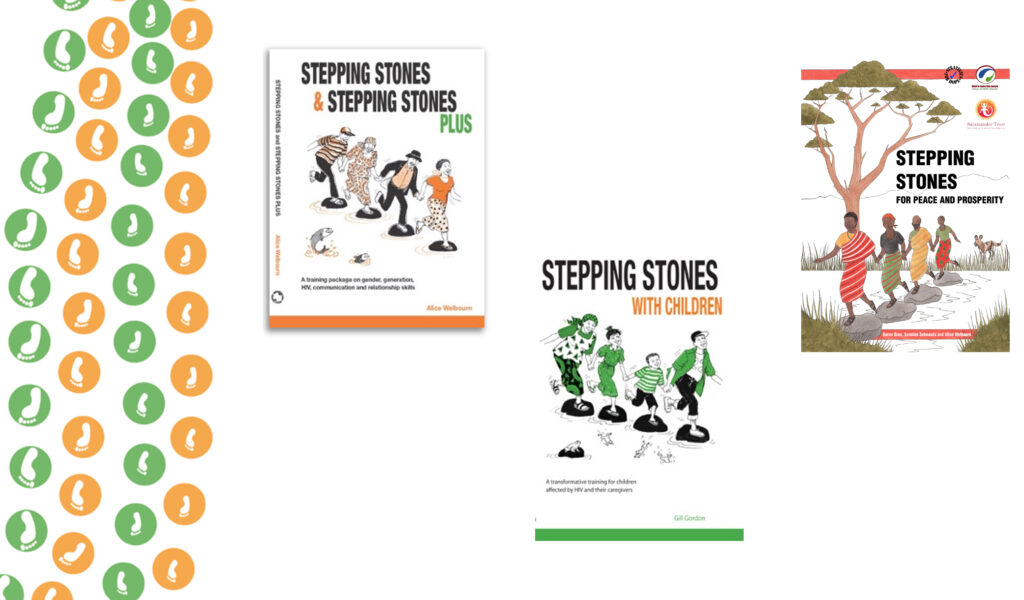 We are taking over the support of the official Stepping Stones resource hub, which is housed on the Stepping Stones Feedback site.
KEY DOCUMENTS for you to read first if you want to adapt the programmes for your own context include: The Stepping Stones ADAPTATION GUIDELINES and The Stepping Stones FAQs document
We are delighted to take over this role as the previous curator, Salamander Trust, winds down its operations and retires. The site contains much information about how the programme has been used by many different organisations in many different countries around the world over the years.
We have many years of experience of supporting the adaptation of the Stepping Stones programmes with many different communities in very diverse contexts.
Do contact us for further information about how we can support you to make best use of the materials.